Product Information:
AaahhH…the pleasure of eating battered foods again!
That's what your gluten-free customers and friends will say when they taste foods battered using Gluvana Complete™ Gluten-Free Batter Mix. Our easy to use Gluten-Free Batter Mix is versatile allowing you to choose the type, taste and texture of your breaded creations. Just like its wheat-based batter counterpart, our Gluten-Free Batter Mix can render thick, thin, standard or extra crispy battered finished goods with a taste that's all your own. And, unlike most other gluten-free mixes, our Batter Mix is hearty, not sticky or greasy! It can stand up to direct high heat for battered perfection!
Try Gluvana Complete™ Gluten-Free Batter Mix on seafood, meats, vegetables or poultry and experience sheer fried gluten-free goodness for yourself! See the following recipe ideas to get started….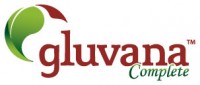 Gluvana Complete™ Gluten-Free Batter Mix Ordering Options:
| Specifications | Pallet | Half Pallet | |
| --- | --- | --- | --- |
| | | | |
| | | | |
| FS Case Pack (30 lbs. – 6/5lb. units) Item #61052 | 66 case minimum CALL 404-913-1793 for Volume Pricing Quote | 33 case minimum CALL 404-913-1793 for Volume Pricing Quote | |
| Industrial Size (50 lb. bags)Item #61052-1 | 40 bag minimum CALL 404-913-1793 for Volume Pricing Quote | 20 bag minimum CALL 404-913-1793 for Volume Pricing Quote | |
Please contact Customer Service to order:


customerservice@gluvana.com



404-913-1793