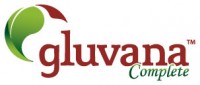 Ingredients:
1¾ cups (326g) Gluvana Complete™ Gluten-Free Pizza Base
2/3 cup (160 mL) milk
1/8 cup (30 mL) oil
1 large (57g) egg
Directions:
Bake at 450°F. Add all ingredients in the mixer and knead until mixture leaves the sides of the bowl. Turn out dough onto a surface lightly floured with Gluvana Complete™ Gluten-Free Pizza Base and knead into a smooth ball. Cut the dough into 2 equal pieces. Roll out each piece to about 1/4″ thick, or until it reaches a 10″ circle. Transfer to an ungreased baking sheet lined with parchment paper. Spoon fillings to one side of each circle and add desired toppings. Use one beaten egg mixed with a few teaspoons of water to help seal the sides of the calzone dough. After folding over one side of the calzone, press down edges to ensure the dough is sealed shut. You may crimp with your fingers or with a fork if desired. Use a pastry brush to paint the leftover egg wash on the tops of the calzone. Bake for about 20 minutes or until the crust is golden and the insides are melted and hot.

Tips:
Add 1 tsp. (3.5g) of xanthum gum to the dough for thin crusts and/or extra dough elasticity if needed.
We've already added the perfect combination of sugar and salt in our Gluvana Complete™ Gluten-Free Pizza Base so you won't have to for this application.
The taste profile in our Gluten-Free Pizza Base is highly adaptable, so feel free to make the taste your own by adding seasonings, flavorings, toppings, fillings and/or extra sweeteners to achieve the results you want!
Want to produce gluten-free as well as other allergy conscious foods? You can use dairy milk or non-dairy beverages to achieve great results with Gluvana™ Complete Gluten-Free Pizza Base.