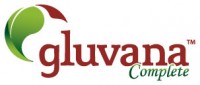 Ingredients:
2 cups (250g) Gluvana Complete™ Gluten-Free Batter Mix
2 large (114g) eggs
1 tbsp. (20 mL) water
1 medium onion, diced
1 bunch cilantro, minced

4 top round steaks sliced very thin, about 1 lb. (454g)
Directions:
Heat oil to 375?. Beat eggs with the water. Add cilantro and onions together in a bowl, stir and set aside. When oil is ready, dip each steak in the egg mixture, making sure it is covered evenly, and then dip into the Gluvana Complete™ Gluten-Free Batter Mix, shaking off excess drip. Place gently in hot oil and fry for 2-3 minutes until breading is golden brown. Remove and drain. Spoon cilantro and onion mixture onto top.