About Gluvana
Gluten-Free Products
The Mission of Gluvana Gluten-Free Foods is actually quite simple. Our goal is to bring balance to the gluten-free movement.  Through relevant product offerings, we aim to make it easier to bring tasty balanced nutrition to grain-based gluten-free foods. Our base blends leverage the balance and consistent performance of ancient grains as the cornerstone to providing the taste and nutrition that is critical to consumers looking to avoid gluten in their diets.  The evolution of the company originated from the founder's desire to be able to enjoy gluten-free eating whenever and wherever – without sacrificing a balanced nutritional diet.
Every case or bag of Gluvana's Gluvana Complete™ line of gluten-free mixes is certified as gluten-free and every batch made with a balanced nutritional profile essential for maintaining overall health. Taste and see for yourself how Gluvana is making good on this promise. Read more on our gluten-free certification process.
A one two punch of gluten-free nutrition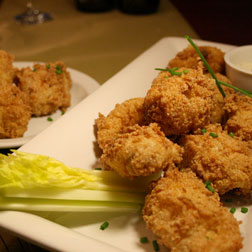 The ancient grain amaranth is an excellent source of gluten-free protein rich in the key amino acid lysine. Quinoa is considered a complete protein and is an excellent source of balanced amino acids. Together these two grains provide an excellent balance of essential nutrients that can't be found in competing gluten-free grains, and are at the heart of Gluvana's commitment to gluten-free nutrition.
What's more, these grains are considered whole grains which retain three to five times as much of a range of key nutrients that are lost when grains are refined. The whole grain gluten-free goodness of our Gluvana Complete™ products lowers the risk for heart disease, stroke, high blood pressure, diabetes and a number of other chronic diseases. Click here to find out more about whole grains.